Item Number: 8045
8045
Miss and Plus Size Knit Dress from Mimi G Style
£11.00
Product Description:
Look and feel your best in these figure flattering dresses for miss and plus sizes designed by Mimi G. Pattern includes floor and knee length knit dresses with three quarter sleeves and off the shoulder draped neckline.
Click here to see our full range of Simplicity dress patterns
Or browse our complete range of dress patterns here
Videos: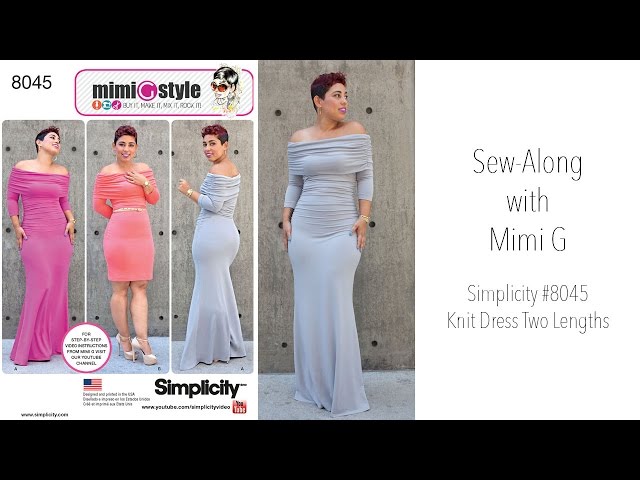 WELCOME TO SEWDIRECT
It looks like you're visiting us from the AUSTRALIA region.
Would you like to shop our sewdirect AUSTRALIA site?
No, stay on the UK site
Are you sure you'd like to cancel your membership?
Your Sew Today VIP Membership 40% discount on all products on sewdirect will no longer apply.